Interview: Check Out The Next Big Hit from the Scottish Rock Scene Microsleep by Dr Veers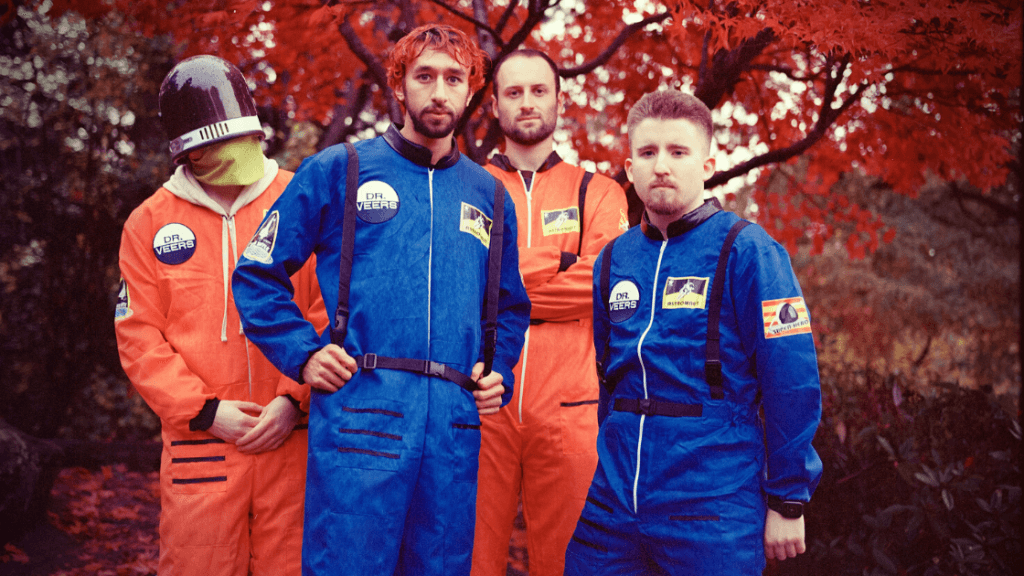 If you like rock music of artists such as Red Hot Chili Peppers, Foo Fighters and Snow Patrol, be sure to check out Microsleep by Dr Veers, an incredible fusion of everything rock with The Beatles.
Recently released, this is the band's third project. With its powerful melodies, infectious drumbeats, and excellent lyrics, Microsleep by Dr Veers will for sure be climbing the Scottish rock charts on Spotify.
There are some crazy guys making music all over the world, part of them are in the UK, and part of them are in South Korea, but they still are able to make great music despite being divided among different continents. They are Dr Veers!
You can listen to our full playlist which contains the band's music and know more about their work by scrolling down the page.
---
They are an alternative rock band from Glasgow, Scotland, made up of Dylan Forbes on lead vocals, Omar Al-Asadi on lead guitar, Angus Rive on bass guitar, and Mark Adam on drums.

Their Instagram following has grown steadily since 2018. Over 10000 listens to the band's EP Who Owns The Moon in 2020 led to opportunities to play with Big Minds (supergroup of Simple Minds and Big Country) and a spot at Party at the Park. Additionally, they have been playing regularly to large crowds at venues such as Box in Glasgow and The Twa Tams in Perth.

They are releasing their debut album in October, and Microsleep is the lead single from it, which is already available on Spotify and other streaming services. Microsleep continues the band's 90s rock influence with a contemporary twist. This fast-paced alt-rock tune explores themes such as balancing meaningful relationships with a full-time job.
Every band dreams of turning an alternative hit single into a worldwide iconic anthem, and I believe Dr Veers achieved that goal with Microsleep.
This alternative rock track is the kind of song that will be stuck in your head all day. No matter how hard you try to get it out, all you want to do is listen to it again and again. The way they played the riff was very unique, and their vocals were the cherry on top of this banger cake.
As I mentioned above, this song is a banger. It will rock you up and make your move. Although I lament the death of good ole' rock n roll and the lack of anthemic tracks, this song brings together rock, pop melodies and a great composition to create a solid track that deserves some recognition.
Did someone say banger? I'll let you decide for yourself if you know what I'm talking about. Check it out, visit their website, watch their music video and interview and follow them on Spotify.

---

Delve into the Vibrant Spectrum of Rock Genres It's time to crank the volume and plunge into the pulsating world…
About Author