Perfect Setting of Indie Soft Rock Songs That Will Elevate Your Mood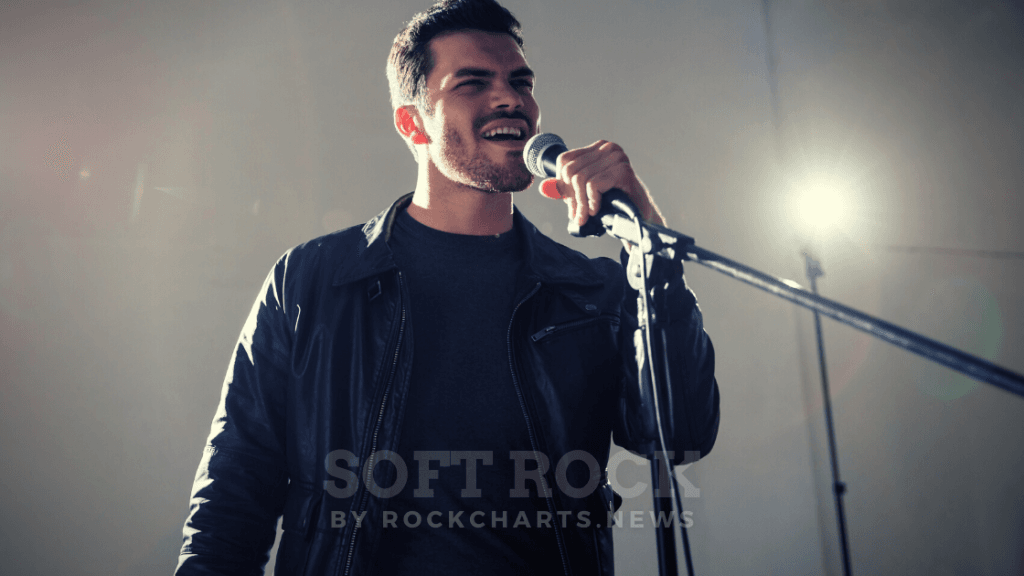 Many ballads and soft rock songs find their way onto the top 100 mainstream charts over the years. In spite of this, many people are surprised to discover that indie artists are creating extraordinary songs that have great emotional resonance.
The industry of independent musicians is expanding rapidly and they have the freedom to explore. And the variety of genres and styles keeps growing along the way.
It means this is the best time to refresh your playlist with this excellent soft rock music of Indie musicians. They know how to connect with the audience.
In the modern world full of troubles and times not always good, people like to listen to music in order to lift their mood and make a better environment in their living places.
We must see that the world of music is so different today, due to the extremely high flux of new releases, listeners get lost sometimes, it almost seems like you have nothing to choose from, getting emotionally disconnected.
Nevertheless, there's still a place where a real artist can be found. Today we present you this set of songs played by talented Indie musicians who sings about all that life can bring us as pleasure and pain, it connects with you, with its pure emotions.
You can listen to our full playlist which contains the artists' music, and know more about their work by scrolling down the page.
---
1) KOLBAK – To The Teeth
KOLBAK is an indie soft rock band from the Netherlands, and their new album To The Teeth is a dreamy collection of alternative pop and rock songs with a guitar-centric vibe.
The 7-Track album opens with "Off Day" which features smooth vocals and a simple guitar melody that will be familiar to fans of The Beatles' later work. It's followed by "Happy Days" which has a similar feel but different instrumentation, with a more driving drum beat and electric guitars backing up the lead vocals.
"To The Teeth" is our favourite and has an upbeat tempo and some catchy harmonies between the male vocalist, while "Confusion Against – 2022" has a more melancholy sound. There is still much to explore and you will have to listen to the full album, you won't regret it, it is all high-quality radio-ready soft rock that is worth checking out.
My personal favourite track is "They Don't Know" which starts out as a slow ballad but builds into something huge by the end, with drums crashing in beneath wailing guitars and soaring vocals. It's an exciting song that shows off KOLBAK's versatility as musicians—and it rocks! Check it out, visit their website and follow the band on Spotify.

---
2) SKENDER BECK – Stuck In The Sky
SKENDER BECK is a New Wave/Soft Rock band from Los Angeles, California. Their new single, "Stuck In The Sky", is a homage to the 90's rock and alternative music that shaped our youth. I can say this is not a song to listen to just once. It's that kind of timeless music that you never forget, it's gonna stay in your playlist forever.
The song has the feel of an anthem, with an infectious chorus and catchy guitar riffs throughout. The vocals are strong and confident, with plenty of emotion in the delivery. The guitar work on this track is especially impressive—there are plenty of solos throughout that showcase the band's musical chops.
SKENDER BECK's sound is reminiscent of artists like The Smashing Pumpkins and Stone Temple Pilots—but with their own unique twist! I highly recommend checking out "Stuck In The Sky" if you're into this type of music—and be sure to visit the band's website for more info about upcoming shows and follow them on Spotify!

---
3) GIONDAMIX – Non è Sempre Stato Così
GIONDAMIX is an Italian pop rock band that just released a new single, Non è Sempre Stato Così, which means "It Hasn't Always Been This Way". The song in the Italian language tells about the first experience with a panic attack of the Singer-songwriter and guitarist, it's self-produced and is the right choice to relax and enjoy the tuneful melody.
It's a catchy tune with strong synth elements and a nice beat. It's got a soulful quality to it and reminds me of some of my favourite 80s and 90s alt-rock bands like Jimmy Eat World and The Smashing Pumpkins.
There is a music video that is an emotional shot and features the main character running always of a mental condition that is not favourable, but he fights back. It has a cool image effect that works well with the song's theme about feeling lost when you don't see yourself reflected back in someone else's eyes.
I highly recommend checking it out, watch their music video, visiting GIONDAMIX's website for more information and following them on Spotify!

---
4) ANVR – Dust
Dust, the latest single from ANVR, is a beautiful ballad that takes listeners into a slow-tempo introduction. The soft rock song features pop rock and alternative rock influences, with catchy beats and anthemic lyrics.
The track opens with a quiet beat that builds over the course of the song, eventually reaching its climax and then dropping off again at the end. The band portfolio is simply amazing, the kind of music that never hurts your ears, whether it's for a special moment or romantic occasion, or just to close your eyes and start your journey to peaceful places. Try it out, use your imagination!
The band is from Cape Town, South Africa, but their sound has an international feel that could easily fit into any number of different genres.
We noticed that the vocals are performed by a male vocalist with an anthem-like quality—it's a real earworm! The track has a pop sensibility that will appeal to fans of both alt-rock and indie rock.
So if you're looking for something new to listen to on Spotify, this is definitely worth checking out. If you like what you hear, visit their website and follow them on Spotify!

---
5) MIKE PASARELLA – Not For Me
MIKE PASARELLA is an independent artist from The Netherlands, The Hague who has been grabbing the attention of the producers from PopHits.Co and making a lot of noise lately with his latest single, "Not For Me."
The song is a classic pop-rock anthem with instantly memorable lyrics and a timeless sound. It feels like something you might hear on the radio in the 90s or early 2000s—the kind of song that would make you stop what you're doing and listen.
But this isn't just another throwback track: "Not For Me" also makes waves with its subject matter: It's about love and hope but also a reflection of what we had and miss from time to time. But we need to move and open up for new magical experiences.
From my perspective, it is about knowing that even though she's not right for you, she'll always be on your mind. And it's about singing about this experience in a way that will resonate with listeners who have been there too.
MIKE PASARELLA does all these things beautifully in this single, which is why we recommend checking out more of his work as a filmmaker and photographer too, visiting his website and following him on Spotify!


---
6) CORY M. COONS – Long Hard Rain
Cory M. Coons is one of those rare artists who can do no wrong. His latest single, "Long Hard Rain," is a perfect example of why he's so beloved: it's got classic rock vibes, but also a country-rock style that brings to mind everything from Fleetwood Mac to the Eagles.
It's got beautiful divisions of voices, and there are moments that feel like they could be straight out of the 80s. We totally loved it!
The vocals are soft and soothing—perfect for when you want some calm music to chill out with. It's also just overall a really well-crafted song, from start to finish—it feels like every part was carefully considered before being added in there, which makes it all feel cohesive and intentional.
It's perfect for listening to your special moments with loved ones while working, or even driving down the town—you can really zone out while still feeling engaged by the music! Check it out, visit their website and follow them on Spotify.

---
7) JOSHUA MARTIN – Quiero Tenerte Pa Mi
The new single from Joshua Martin, Quiero Tenerte Pa Mi, is a perfect example of Latin soft rock at its best. The song is sung in Spanish, but there are no worries about understanding what's going on. The singer from Southern California releases music in English as well, The Space In Between Us synth-pop track is a good option to check the skills and the artist's level of versatility.
The vocals are very clear and the music has a very 80's vibe to it. It's also perfect for any Latin pop lovers out there! This project pays homage to Martin's love for Spanish-Rock music from the '80s and early '90s. It has a similar vibe to Cafe Tacuba and Aterciopelados.
This song is a new wave gem. With its soft rock vibe, it's perfect for unwinding after a long day. The singer-songwriter, Joshua Martin, has a beautiful voice that is reminiscent of classic Latin pop.
If you're looking for an album that will take you back in time and make you dance, then look no further than Joshua Martin's latest release! Check it out, visit his YouTube channel and follow him on Spotify.

---
8) THE SHRUBS – Summer Sun
The Shrubs are a band from Houston, TX. They're an indie rock group that mixes genres like alternative rock, psychedelic rock, and art rock. Their new single "Summer Sun" is a perfect example of this unique style. It has a groovy feel with soulful female vocals that transports you to a world full of oriental vibes.
The song starts off with a catchy guitar riff and builds into an atmospheric track that you can get lost in. It has some great riffs here and there as well as some good solos throughout the song. You can definitely tell they've been influenced by bands like Pink Floyd or even Led Zeppelin at times during their performances.
Another thing I love about this band is how they incorporate other instruments besides guitars into their songs like keyboards or even sitars similar sounds at times!
The intelligent blend gives them more depth than just your alt-rock band might have otherwise had if they were playing just guitars as well as bass guitar sometimes too.
If you're looking for something new and innovative, then definitely check out The Shrubs' latest release "Summer Sun" on Spotify today! You won't be disappointed, visit their YouTube channel to get updated.

---
9) COLLABORATIONS – Running Out Of Tomorrows
COLLABORATIONS are a Connecticut-based band that plays a mix of soft rock and soul-pop. Their latest single, "Running Out Of Tomorrows", is a perfect example of what makes them so appealing to fans both young and old.
The song "Running Out Of Tomorrows" examines the state of the world as it stands today, especially in terms of race relationships, income inequality, climate change, and political differences, and asks, "Why don't we as reasonable people come together and make a difference in the world" because we are running out of tomorrows.
The song features fantastic female and male vocals with an incredible backing vocal track that helps give COLLABORATIONS' sound its unique euphoric vibe. It also has a classic sound that will appeal to fans of retro soul pop culture who want something new yet familiar.
Multi-genre songs like this, spanning current pop to retro-sounding compositions are created by singers/songwriters and musicians with a wide range of styles. As a result of this approach, the project is never really finished, for our happiness, so we can expect more of it coming soon.
If you're looking for something new to listen to, check it out, visit the COLLABORATIONS' website and follow them on Spotify to stay updated!

---
10) WORLD GOVERNMENT – Lucky
If you're into indie rock and alternative music, you'll love this new EP from World Government. Their sound is definitely a mix of psychedelic, synth-pop and experimental alt-rock with a hint of post-punk. The 7-track EP is full of euphoric and cinematic sounds that will take your mind on a journey through an 80's soft rock scene.
The first track "Lucky" starts off with an experimental synth sound followed by drums and guitar riffs. The song builds up to a crescendo that builds into more synths and guitars before ending in an explosion of sound! It causes similar emotion to when you hear an orchestra but in this case, it's a nice combination of electronic effects.
Track 2 "(Lightly) Lucky" is another version of the first one, featuring an electro-rocky vibe full of fuzzy guitars, synths and basslines that build into a catchy chorus. This song reminds me of the band Garbage because of its grungy feel but also has some Radiohead vibes from their earlier work.
Track 3 "Lucky's Last Time", another version of Lucky, brings the journey to EDM, starts off slow but builds up with heavy basslines and guitars which remind me of Depeche Mode or even Portishead at times during the chorus which has a haunting feel to it as if someone was singing right next to my pillow. However, it is totally instrumental. Having listened to the first Lucky, it seemed to have completely etched itself into my mind. That's great work!
There are many other versions and options to explore on this EP, and we highly recommend listening to the full compilation of seven great pieces of the same (but also different) music. Check it out, visit their website and follow them on Spotify.

---

Craving a sonic expedition that immerses you into the heart-pounding thrill of Classic Rock, Alt Rock, and more? Step into…
About Author