Rock Rhapsody: Classic Rock, Pop Rock, and the Symphony of Sounds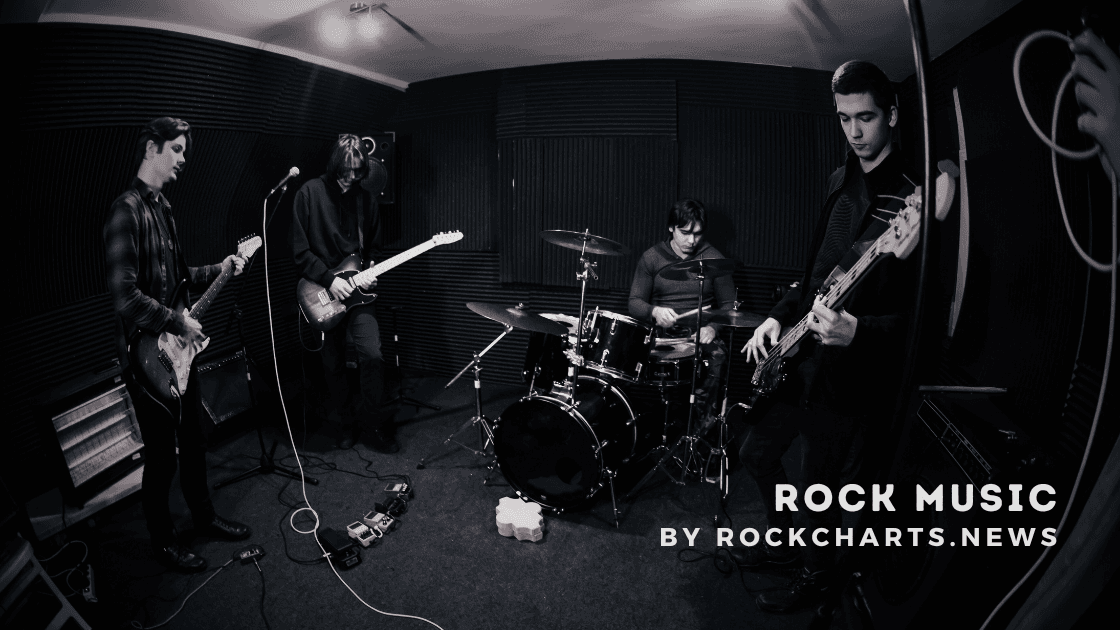 Hello there, musical maestros! Let's cruise along the vintage boulevards of Classic Rock, the vibrant lanes of Pop Rock, and intersecting streets bursting with an array of genres.
Our music review "Rock Rhapsody: Classic Rock, Pop Rock, and the Symphony of Sounds," unfurls avant-garde releases, dynamic independent artists, and a spectrum-wide curated playlist.
We initiate our sonic voyage with the nostalgia-steeped culture of Classic Rock, where artists echo a bygone era with their timeless compositions. Shifting gears, we navigate through the neon-lit Pop Rock scene, home to catchy melodies and infectious energy. Venturing further, we rhapsodize various music styles, each casting a unique hue on the vibrant canvas of our playlist.
Intrigued by the grooves of yesteryears and the trends of tomorrow? Check it out, vibe with the rhythm-makers on Spotify, and bookmark our keenly curated playlists for a daily dose of aural ecstasy. Remember, "Rock Rhapsody" is your soundtrack for a melodious meander through time!
---
1) BAROCK – Sturm aufs Paradies
The thriving alt-rock pop music scene in Switzerland has gifted us a remarkable gem – BJØRN BAROCK. They, hailing from Brugg, bring unconventional flavour with their album, Sturm aufs Paradies. Their sound, a unique convergence of indie melodic pop rock and pop-punk resonates with a captivating authenticity.
Often compared to the likes of established artists such as popular indie rock patrons R.E.M and rock-pop sensation, Coldplay, they have, however, crafted their distinctive touch. A listener stated, "Sturm aufs Paradies serves symphonic euphoria; a pure musical inspiration it really is!" Their rap rock verses print a compelling story that would keep the listener hooked, like an entrancing, engrossing book.
Great music isn't just heard, it's felt. BJØRN BAROCK's Sturm aufs Paradies makes you feel. Their indie rock composition sprinkled with synth indie rock catches your attention and ensures it never leaves. I implore you to check it out, follow them on Spotify, visit their website, and check our curated playlist. A dazzling treat from the talented world of punk rock and alternative pop awaits you.

---
2) MINAMI DEGUCHI – Weight Of My Crimes
Don't let the eyes deceive you, the raw talent that Minami Deguchi portrays through his single, "Weight Of My Crimes," goes way beyond his casual Warrnambool, Australia demeanour. This piece is an emotional exploration that straight-up hits you in the gut. It's the self-reflective post-rock anthem snagging recognition both for its rad skater rock undertone and sublime emotional transparency. Rooted deep in regret, the song resonates a nostalgic vibe akin to acts like My Chemical Romance that are bound to buzz through your veins in a visceral way.
"Weight Of My Crimes" is a catalyst for relatable trauma expression, rhythmically speaking the language of a heartfelt apology. It's an overwhelming catharsis captured in Minami Deguchi's anthemic male vocals. One renowned music critic raved, "This track marries apology and acceptance into a super catchy symphony of the human soul." It's a commendable decadence into the genre of emo rock, intensified with piercing, authentic pop-punk intonations.
The alternative rock vibe of the single, infused gorgeously with Asian and Australian cultural influences, plants this piece firmly on the apex of today's rock scene. Co-produced by the talented members of Melbourne's rising band, "Boycott Love," it's culturally diverse, mirroring the punk rock ethos of bridging divergent worlds while embracing an array of influences from J-Rock and beyond. So, open Spotify and hit follow on the artist and our playlist, then visit Minami Deguchi's YouTube channel to embark on this profound journey of remorseful self-discovery.

---
3) ELECTRIC HIGH – Crooks
Emanating from the frosty aesthetic of Bergen, Norway is Electric High, a stellar band producing an electrifying fusion of alternative and hard rock. They've masterfully crafted a sound that seems to exist in an alternate universe where Royal Blood and Rival Sons hijack an Aerosmith gig. Their latest single, "Crooks," involves delicately arranged percussive harmonica, reverberating footsteps, and humming vocals that captivate your attention right from the start.
Easily one of rock's best-kept secrets, Electric High stakes its claim with "Crooks." This anthemic single serves as a testament to the band's potent sonic blend and their classic rock inflexion. With a backdrop of Nordic and Scandinavian culture, "Crooks" slams in like a hammer from the opening bars, echoing with the ripping guitar riffs and a bass line that is classic rock personified. "There is always someone waiting to rip you off wherever you turn", they quote, imbuing the listener with a sense of reckoning whilst adhering to their hard rock roots.
Possessing an undeniable electricity in their music, it's evident that Electric High have no plans to slow their pace. Their super catchy melodies and anthemic fervour keep the listeners hooked and engaged. Drawing on male vocals and a distinct Scandinavian charm, coupled with a relentless rhythm section, they assert a triumphant sound that is strikingly potent. I urge you to check out their website, follow them on Spotify and indulge in their music by playing our carefully curated playlist. Electric High is an all-out alternative rock rapture, ready to permeate the world with its exhilarating energy.

---
4) HUMANS OUT OF CONTROL – The Majick
Emanating from the beat of Southend, UK, HUMANS OUT OF CONTROL is a timeless testament of friendship turned musical collaboration. Their experiences embedded in the rigours of various bands and projects have crystallized into their unique sounds encompassing elements from punk to rock n'roll.
Their debut single, "The Majick," blends familiar notes of Led Zeppelin-style alternative rock with an irresistible uniqueness. An esteemed critic encapsulated it with, "The Majick is SUPER CATCHY – it echoes with anthemic force."
Appreciate the brilliance of HUMANS OUT OF CONTROL by streaming "The Majick". Follow them on Spotify, visit their YouTube, and indulge in our playlist showcasing their take on UK-based culture. Allow their soundscapes to sweep you into a captivating melody.

---
5) KEEPERS OF HUMANITY – Pansori
San Francisco's indie powerhouse KEEPERS OF HUMANITY have just released their latest EP, "Pansori." This 5-track gem, showcasing their unique blend of Alternative Rock and Indie Melodic Pop Rock, is a captivating journey from start to finish. With heartfelt themes and intricate storytelling inspired by ancient Korean art, the band dives deep into topics like honouring family roots, finding solace in love, and the struggles of parental expectations. Fans of Florence + The Machine and Neutral Milk Hotel will appreciate their passionate music and impressive songwriting.
The emotionally charged lyrics and delicate piano arrangements create an atmosphere reminiscent of a softer version of Soft Rock and Rock legends. KEEPERS OF HUMANITY's US-based cultural influences are evident, with Female Vocals that bring to mind Tori Amos or PJ Harvey. One listens and it's easy to agree with this outstanding praise: "A breathtaking sonic journey that touches the soul and withstands time."
Released under Rockstone Records, "Pansori" is garnering buzz with its sweeping melodies and compelling narratives. Its exploration of human experiences resonates deeply with listeners, from the trials of adolescence to the complexities of adulthood and parenthood. Having already made waves with their first album, this United States-based band shows no signs of slowing down as they continue to captivate audiences worldwide.
Don't miss out on discovering KEEPERS OF HUMANITY's latest offering. Their new EP isn't just music, it's a true emotional experience. To be part of their ever-growing fan base, visit their website, follow the band on Spotify, and be sure to like and listen to our curated playlist featuring Indie Rock's finest. Experience the transformative power of "Pansori" for yourself and surrender to the depths of the human spirit.

---

Taking a listen to Pagan Lust's Commie Salami Mommie, one is immediately welcomed with a symphony of hard-charged riffs and blues-inspired…
About Author