Rock Selection: Fantastic Indie Fresh Music to Listen to on a Saturday Night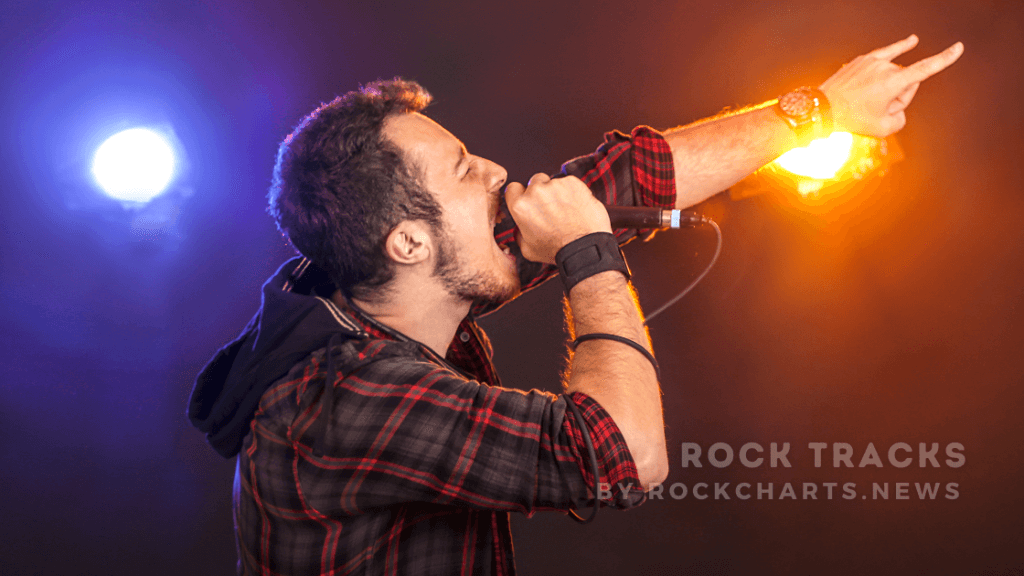 The indie/alternative rock music scene is exploding as it becomes more widely accepted in the mainstream. However, many new music fans are left wondering how to discover or know what music is worth listening to.
That's where we come in. We select the most incredible indie and alternative rock songs around the globe and put them into one easy-to-digest playlist — just for you!
Every week, PopHits.Co curates a playlist of the best new music from independent artists all over the world.
It's like having an entire record store at your fingertips: with hundreds of new tracks every month, there's always something fresh and exciting waiting for you when you turn on your computer or open up your phone.
And because of RockCharts.News has been doing this for years, they know exactly what kind of music will get your heart racing and help put a smile on your face—no matter what mood you're in.
So, if you're looking for new music, you are in the right place, give our playlist a try! You can listen to our full playlist which contains the artists' music, and know more about their work by scrolling down the page.
---
1) ERIK & THE WORLDLY SAVAGES – Break Free
Erik & The Worldly Savages is an alternative rock/folk rock band, and their latest EP, Break Free, is a six-song collection of pop-punk and punk rock tunes that will have you singing along to every word.
The EP has a fantastic mix of genres that makes it really unique. Folk rock and alternative rock are definitely the most prevalent, but they also dip into reggae, punk, ska, and even a little psychedelic.
My favourite song from the EP is "Burn My Life", and it comes with an accompanying music video that I think you'd enjoy watching as well. With the use of archival video and photographs from Erik's childhood and youth, he explores how he was raised in a peaceful, idyllic, "first world" environment and how he left that dreamy life behind to embrace a new life of adventure abroad.
I think this EP is great because it's catchy as hell! It has some very catchy choruses and I can see it being a huge hit on the radio stations in Thailand. Erik & The Worldly Savages' music is perfect for those who like folk rock and alt-rock music! Check it out on Spotify, watch his music video and visit his website as well!

---
2) WHAT STRANGE BEASTS – Cat's Paw
If you're looking for something new and different, check out the single "Cat's Paw" by What Strange Beasts.
The track is an anthem of US-based culture, with classic sound and male vocals. The band's music is hard rock with psychedelic influences, but it's also prog rock and alternative rock. The song has an art rock feel to it that makes it stand out from other songs in its genre.
Their sound is a perfect blend of classic rock influences and modern experimentation, with powerful vocals that cut right through everything like a knife through butter. You'll be hard-pressed to find another artist with such a clear vision for their sound and such a mastery over how it actually turns out.
What Strange Beasts on the song: "When we write a song, it's personal. It's always personal. The characters and concepts in the music are metaphors for emotions we are all experiencing to varying degrees and the stories give us a way forward with those feelings."
In addition to Jonathan adding lyrics from his own similar experience, Mo added both gentle and searing lines that fit the theme perfectly. That is the level of connection and communication between them all.
And there's something for everyone here: whether you're into classic rock or psych-rock or alternative rock or even prog-rock (which is kind of like all four!), we think you'll find something here to love.
And if you dig this track as much as we do, check out their website and follow them on Spotify!

---
3) GARY DRANOW – Twisted Minds
If you're a fan of classic rock, don't miss out on the new single from Gary Drown. It's called "Twisted Minds" and it's a perfect example of why this band is one to watch.
Gary Dranow is a US-based artist with a penchant for the '80s and 90's rock. His single, "Twisted Minds" is very much in the vein of classic rock, but the vocals certainly give it a more modern feel.
The guitar work here is particularly impressive; it has just enough distortion so that it doesn't sound too clean but also doesn't come off as overly distorted either.
The vocals on this track are also noteworthy because they feature both male and female vocals. This allows Dranow to create interesting harmonies between himself and his backup singer which adds depth to the overall production quality of "Twisted Minds."
In this story, we are dealing with a toxic relationship and eventually at the breaking point, the partner decides to end the relationship. The song is a hard-hitting rock song that is accompanied by exciting solos from both Gary Dranow and Chris Zoupa.
The entire song is catchy and upbeat, but it still manages to capture the essence of 90's rock n roll. There's something about this song that will make you feel like you're back in high school listening to your favourite bands!
Overall, I would say this song has some real potential to be popular among fans of classic rock or AOR music who are looking for something new but still want something familiar at its core.
This song is so good, I can't stop listening to it! I highly recommend checking out GARY DRANOW's website and following him on Spotify so that you don't miss any of his new releases or performances!

---
4) DREAM OF A MAN IN A TOP HAT – The Destination
I'm all about alternative rock, and this song is no exception. The Destination by Dream of a Man in a Top Hat, coming out of Boston, Massachusetts, is the kind of song that makes you want to listen over and over again.
It's got that strong bass line that gets you moving, but it also has an almost psychedelic quality to it with the way it builds up into these sweeping melodies that you can't help but be drawn into.
This is a song for people who love art rock and experimental general genres—but if you're like me and have a soft spot for some post-punk in your life too (I mean who doesn't?), then this is definitely one for you.
It's got everything from male vocals to punk influences to experimental sounds throughout. His voice gives off the impression of someone with a lot of confidence and experience in life. The instruments are mixed well, with each one having its own place in the song.
The drums have a steady beat that keeps things moving forward at all times, while still leaving room for other instruments to shine through. The guitar has an almost psychedelic feel to it, which adds texture to the overall soundscape created by this band.
Please give it a listen, visit their website, and if you like what you hear, check out the duo on Spotify if you wish!

---
5) SHADY OAKS – Out Of Town
If you're looking for a new sound, SHADY OAKS is a good place to start. Their single "Out Of Town" is an irresistible mix of blues, garage rock, and grunge that will stick in your head all day.
If you like female vocals, then check out this band! The singer's voice is super catchy and she has some great range—she can belt it out when she needs to but also has a softer side that she can dip into when the song calls for it.
The vocals are delivered by both male and female vocalists, which really gives the song its unique quality. You'll find yourself singing along to these fun lyrics before you know it!
This was Shady Oak's last release before the release of their debut album on 10/30/22. In Out of Town, the band shows off their unique ability to blend popular rock music with retro blues and western rock styles. It is highly likely that you will be captivated by this single for hours on end as it is an extremely catchy tune.
The best part about this track is that it doesn't feel like it belongs to any one genre; instead, it feels like a mix of many different styles mashed together into one awesome song! The vocals are bluesy, and the instrumentals are garage rock-inspired (think early Arctic Monkeys)
The band is based out of Denver, Colorado, so if you like US-based culture (and who doesn't?), then this would be a great addition to your playlist.
You can visit their website and follow them on Spotify so that you don't miss out on any new tracks or updates from the band.


---
6) LORD SONNY THE UNIFIER – Don't Be An Asshole
If you're looking for a new, fresh musical experience that's both catchy and edgy, look no further than the single "Don't Be An Asshole" by LORD SONNY THE UNIFIER.
The song combines elements of alternative rock and hard rock to create an anthem—but it also has a strong psychedelic feel that makes it perfect for late-night drives or early-morning workouts.
The song's vocals are delivered by a male vocalist whose voice is strong, clear, and confident, which makes it easy to follow along with the lyrics and sing along whether you're alone or in a group. This is not just a banger; it's an anthem!
The instrumentation is simple but effective: there's just enough bass guitar to keep things driving forward without getting too repetitive or boring (which can happen with some artists who go overboard on using synth effects).
The drums are tight and provide just enough complexity without being distracting from what's happening with the guitars themselves. And those guitars? They shine through like stars in this track, mixing together elements of punk rock and post-punk into something that feels equal parts nostalgic
For more information on the artist, please visit his website, watch his music video and follow them on Spotify if you are interested in hearing more of his work!

---
7) STUNNA – Solid Gold
The newest album from Oklahoma City-based band STUNNA is a masterpiece. The Oklahoma-based band Stunna has a classic sound that is instantly recognizable to listeners. By focusing on simple production and solid songwriting, the band connects with their audience quickly and organically. Never contrived. Always a banger.
Stunna makes its high-energy debut with Solid Gold. The sound of Stunna draws listeners into a world of soaring vocals, huge riffs, and relentless drums.
The album is full of songs that are catchy, edgy, and energetic. They're tailor-made for working out or driving down the highway with the windows down. And they're all written with a distinctly US-based culture in mind.
It's a super energetic album. Reminds me of Arctic monkeys in their early times, just the perfect hard rock music. The players did each job very well, with killer riffs, smashing drums and a present bass, topping off with some outstanding vocals, that's what the açbum is all about!
The song 'Tyrant' is my favourite because every time I listen to it, I am reminded of summer and I remember how wonderful it was. As well as bringing happiness and energy to the listener, it is also amusing and brings the listener to a different state of mind when he is listening to it.
Solid Gold is available on Spotify, and I recommend you visit the band's website also, so you don't miss out on releases or tour dates!

---
8) GARY DRANOW – (Made It) Another Day
Gary Dranow is a singer-songwriter from Park City, Utah. He's been making waves with his new single "Made It (Another Day)." The song is a bluesy folk rock track that starts out with a strong guitar riff and builds into an upbeat rhythm and blues jam.
The song '(Made It) Another Day' is a quirky blues tune that examines the vicissitudes of everyday life for anyone who is going through mental or emotional upheaval. It can be a result of a breakup or it can just be the monotony of day-to-day life and the struggles one encounter on a daily basis.
This is such an important message for young people today who are struggling through college or high school or even just trying to find their place in the world.
This song is perfect for blasting on your car stereo as you drive down the highway towards your next adventure—or even just driving around town when you need a pick me up!
The instrumentals are very catchy—the guitar riff is fantastic and there are some really cool harmonies between Gary and his guitar. The track flows nicely from one section into another; it has a good flow that makes sense musically but also makes sense lyrically!
If you are interested in listening to it, you can do so on Spotify, and you can also visit the artist's website.

---
9) UNSCORED – Big Fkn Aorta
In a world where artists can be pigeonholed into one specific category, it's refreshing to find one that defies all expectations. That's exactly what you get with the single "Big Fkn Aorta" from the Australian-based indie band UNSCORED.
Eerie vocals over raw scratchy punk guitars, a moving, melodic bassline, and dynamic drums.
This song depicts a narrative about a respected family man who is constantly praised for having a 'big heart'.
Sometimes those with the biggest hearts could be hiding something dark, and things aren't always as they seem. A big characteristic of this song is the contrast between the lyrics, the dispassionate vocals, and the creepy yet scratchy instrumentals.
Getting your day started with this song will leave you feeling energized and energized all throughout the day. In terms of the production, mastering and instrumentals, the song is a great one, but it is even better when it comes to lyrics and vocals. As I listen to this kind of music all the time, I'm definitely going to put it on my Spotify playlist! In my opinion, it is a good idea for you to do the same!
In my opinion, it is a good idea for you to do the same! Check it out, visit their website, and follow the artist on Spotify!

---

Craving a sonic expedition that immerses you into the heart-pounding thrill of Classic Rock, Alt Rock, and more? Step into…
About Author