Summer Music Selection: Crushingly Intelligent Indie Soft Rock Bands
Are indie rock, indie pop, and indie folk music for you? How about some down-tempo, mid-tempo and slow ballads?
Yeah, that's what I thought. What about intelligent lyrics, especially abstract lyrics? This is for people who want to dream-pop a bit after a tough day at work.
Oh yeah, baby! I've got just the thing introverts are looking for in their music: warm synth tones with achingly beautiful and ethereal vocals.
Most people who like music usually agree on a lot of categories and genres. However, it's highly unlikely that everyone will be able to come to an agreement when it comes to the genre of indie soft-rock.
This is because the genre is quite obscure and a little bit vague. But, what can't be denied are the soothing sounds that this music once played on a loop is capable of providing comfort and relief from stress, pressure and other worries.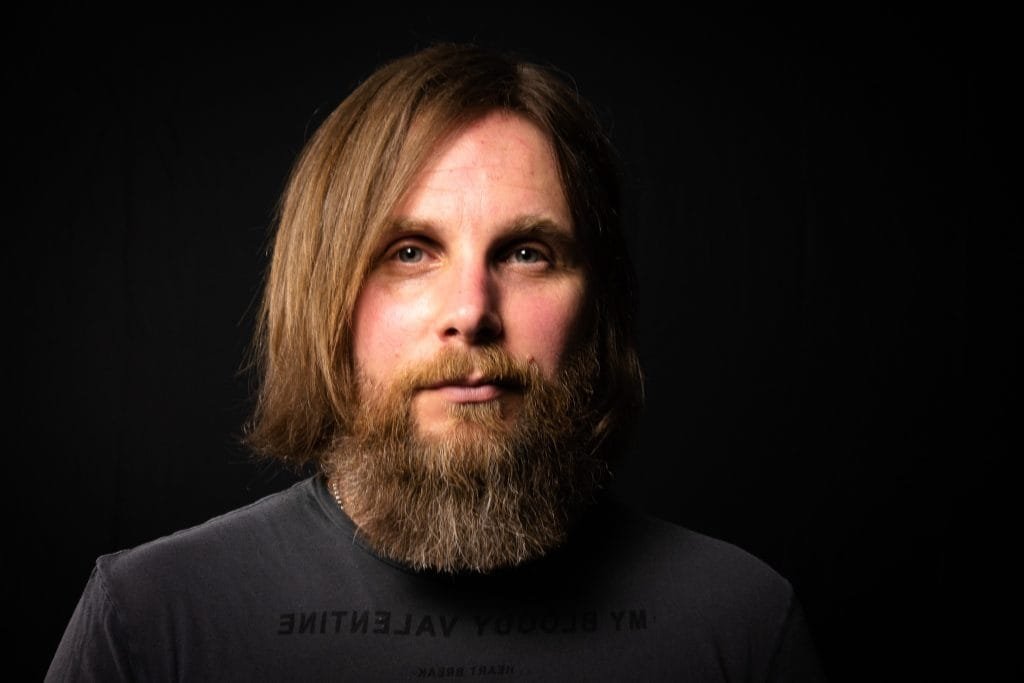 That being said, there are ten good examples of independent bands who have made a good soft-rock effort in their albums and singles.
You can listen to our full playlist which contains the artists' music, and know more about their work by scrolling down the page.
---
1) SILENT D – Needin' Reason
I'm a huge fan of the 90's rock, alt-rock and pop alternative music, so when I found out about this artist called Silent D, I was so excited to listen to their new single "Needin' Reason".
Their single is a blend of pop rock and rhythm and blues with male vocals that makes me want to dance every time I hear it! Their sound is very similar to artists like Hozier and Bon Iver, but they have their own unique styles as well.
If you're a fan of 90's rock and alt-pop alternative music then you should definitely check out Silent D and follow the artist on Spotify!

---
2) THE MARS MCCLANES – Day Is Done
If you're a fan of alt-rock, pop, and indie music, you may want to check out THE MARS MCCLANES.
The Portland-based band recently released their new single "Day Is Done," which is a melodic pop rock anthem that'll lift your spirits and give you the warm fuzzies.
It's got elements of soft rock and indie rock, with male vocals that are easy on the ears. If you like bands like Coldplay, Foster The People, and The 1975—we are sure you will love it.
If you're just looking for something to listen to while sitting on the beach with friends—this is also the song for you! You can stream it on Spotify now. Check it out and follow the band.

---
3) MADAM WHO? – Reclaim Your Power
If you're looking for an album to give you 80's vibes, look no further than "Reclaim Your Power" by "MADAM WHO?". This is the kind of album that will make you want to get up and dance. The songs are catchy and fast-paced, with fun lyrics that are perfect for singing along.
Whether it's a song about enjoying life or one about taking back control of your life, this album has something for everyone. The singer-songwriter behind MADAM WHO?, based in US, Pittsville, has been making music for some years, but this album is something different.
They have a knack for creating catchy rock pop songs with female vocals that sound like an anthem for anyone who's ever felt like she was missing something in her life—and then found it again. It's emotional, it's about feelings.
So whether you're into classic rock or power pop or even some good old-fashioned 80s vibes—check out Reclaim Your Power by MADAM WHO? and follow the band on Spotify.

---
4) NATIONAL SERVICE – Milktooth
I can't get over how good this track is. The band is called NATIONAL SERVICE and their single is called Milktooth.
The artists are based in the United Kingdom, London and they have a really unique sound that I've never heard before. It's definitely worth checking out!
I love the way they combine sounds in this song: it's very alternative rock but also has some new wave elements to it, which makes it sound like a soundtrack for a movie about your life.
The lyrics are super catchy, too; they're kind of anthemic, so you'll find yourself singing along as soon as you hear them.
This is an excellent song for when you're driving around town or hanging out with friends—it'll pump you up for anything! If you like indie rock music with male vocals and new wave style, then check out National Service on Spotify today and follow the band!

---
5) PATRICK AMES – Harmonium
Patrick Ames' latest album, Harmonium, is a throwback to the folk-rock sound of the 70s and 80s. This is great news if you're into acoustic folk rock with soft rock vibes and singer-songwriter sensibilities.
There are some really beautiful guitar parts that will take you back to when you first heard Fleetwood Mac or Bruce Springsteen—but it's also got plenty of newer elements as well.
The artist is based in Napa Valley, California, so it makes sense that there are some hints of Americana in his music. If you like rootsy music with a little bit of an edge, then this is definitely an album for you!
If any of this sounds like something you'd be interested in, check out Patrick Ames' Spotify and follow the artist.


---
6) SLIME LUSH – Custom Slaughter
Indie soft rock band Slime Lush has just released their new album, Custom Slaughter.
The album is a mix of alternative rock and pop, with a hint of emo rock and garage rock. The songs on this album will make you want to sit in the dark with a bunch of candles, listen to the music and cry your little heart out. But it's so good that you will repeat it!
The band is based in Boswell, Pennsylvania and they have been making music for some years, so it's the result of good experience and diverse influences.
If you like garage rock and emotive music, I highly recommend checking out their music and following them on Spotify!

---
7) WAYNE MERDINGER – Troubadour
If you're looking for a piece of new soft rock music to chill out with, try WAYNE MERDINGER. His album, Troubadour, is filled with songs that combine folk rock, classic rock and singer-songwriter sound to create a beautifully unique music style.
It's very nostalgic, at times, it feels like you're listening to a classic acoustic rock song from the 70s or 80s—but then suddenly there's a guitar riff that gives you pause because it sounds so fresh and new.
Merdinger is from the US, Scottsdale, and it definitely shows in his music too—his style is eclectic and inspiringly unique!
If you want more info about Wayne Merdinger check out his portfolio and follow the artist on Spotify!

---
8) CANDY RIOT – Only You
CANDY RIOT is an indie soft rock band based in Austin, TX. Their single "Only You" is a synth-driven masterpiece that will have you dancing and singing along from the first note.
It's got some 80's vibes, some synth-pop influences, and even a little bit of dance music thrown in for good measure. There is some magic in the lyrics too and the mix of everything gets really interesting.
This is a perfect song for anyone who loves to sing along to their favourite songs on the radio or playlists at home. It's also perfect for anyone who loves 80's music or synth-based bands like Chvrches.
If you love listening to new music and want some new tracks in your life, check out CANDY RIOT on Spotify and follow the band!

---
9) LATO – Machine Head Warning
Machine Head Warning is a single from Italian indie rock band LATO, released as part of their latest album ALT ROCK. The track is a perfect example of the band's signature sound: an upbeat, catchy song with a smooth synth backing.
The vocals are sexy and are backed up by an instrumental track that includes elements like heavy drums and some guitar riffs, but also pop rock elements like synthesizers.
Machine Head Warning is a good introduction to this band's music if you're not familiar with them yet; it's easy to listen to and fun without being too "out there."
It will definitely get stuck in your head after one listen. Check it out, watch their music video and follow the band on Spotify!

---
10) JOSHUA KETCHMARK – Blood
Every once in a while, you hear a song that stops you in your tracks. It's an immediate connection, and it's like the artist is singing right to you. The artist is JOSHUA KETCHMARK, based out of Nashville, Tennessee, and they're making music that makes you want to listen on repeat.
Their latest album BLOOD is a beautifully crafted collection of songs that are reminiscent of classic Americana sounds with a modern twist—think soft rock with hints of blues style thrown into the mix. We just loved it!
The album is full of anthemic tracks that will get stuck in your head for days (in a good way), but it also has some quieter moments where Joshua's vocals really shine through. Check out this band's new album today and follow them on Spotify!

---

Delve into the Vibrant Spectrum of Rock Genres It's time to crank the volume and plunge into the pulsating world…
About Author