Music Discovery: Mad Painter Drops Illusion – An Impressive Blend Of 70's UK Rock And Melodic Hard Rock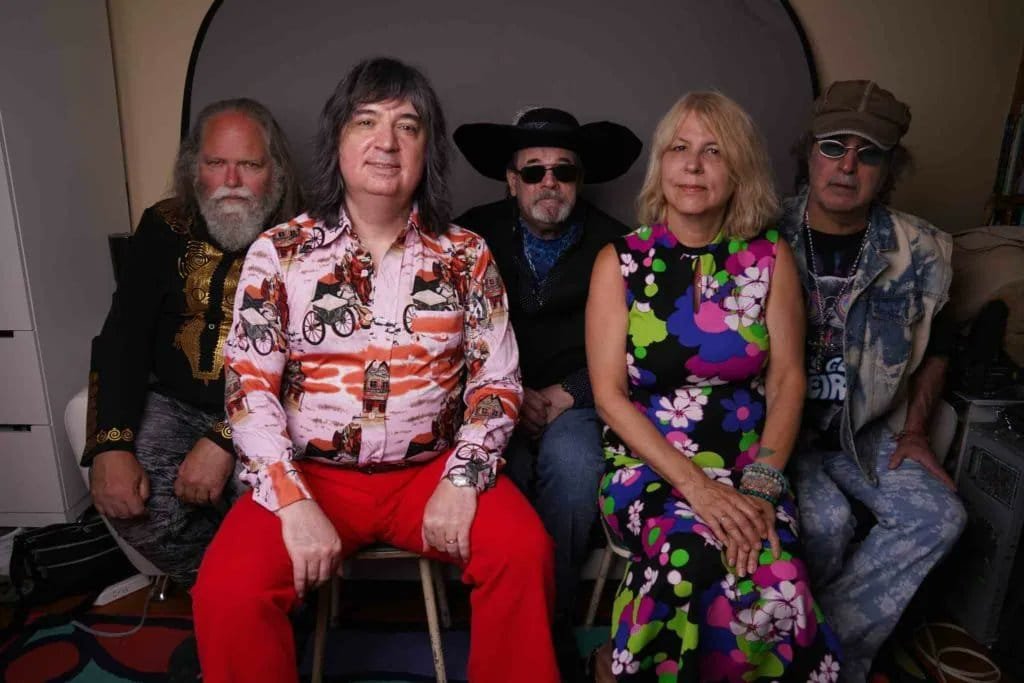 In this world of modern music, it's hard to find that classic rock sound first introduced to us by Led Zeppelin and the Rolling Stones. As we look at the artists from Mad Painter, we can see that for the past two years, the band has been devoted to creating an inviting sound for not only themselves but for others as well, bringing back the great classical music style.
The band continues to make great use of their vast experience as they find their own style in this ever-changing world of hard rock music. The music of Mad Painter can be summed up as melodic hard rock in the vein of the 70s.
It's been a couple of years now since they formed, and Splashed, their second album, is about to be released. Two singles, Illusion and Rock and Roll Samurai, were released prior to the release of this album (both of which can be found as promo videos on YouTube).
You can listen to our entire playlist containing the band's music and learn more about their work by scrolling down the page.
---
As a new band in the Boston area, Mad Painter is deeply rooted in the melodic rock tradition of the 1970s and is at the forefront of the genre. We just loved it and highly recommend you check what they have on streaming services platforms.
Almost all of their songs are originals, ranging from classic Woodstock-era psychedelic rock to melodic hard-tinged rock'n'roll a la Mott the Hoople and the Faces, to epic heavy anthems in the vein of Uriah Heep. Four individuals with wildly different backgrounds make up the group.
As the driving force behind Mad Painter, songwriter and creator Alex Gitlin are at the centre of this concept.
Aside from drummer Al Hendry (Bubba Loaf, Tokyo Tramps), he has the backing of a bassist, Kenne Highland, who is an experienced member of the Boston rock scene (ex-Gizmos, Hopelessly Obscure, Johnny & The Jumper Cables, Africa Corps), as well as the newest addition, guitarist Al Naha (Thighscrapers), who plays alongside Kenne in Kenne Highland Airforce.
Many venues around the Boston area have played host to them, including MIT, Out of the Blue Gallery, McGann's, Hennessy's, Club Bohemia, The Jungle Community Music Club, and C Note in Hull, as well as the Winter Tanglefest.
You know what to expect at their shows – 70s rock vibes, stage gear to match, top-notch musicianship and songs that will make you get up and bop around, singing and clapping along—having a party. now check it out, visit their website and follow them on Spotify.

Illusion is so beautifully written that it gives the listener the feeling that they are listening to a choir singing in heaven. There is an electric guitar and piano solo in this song that makes it almost seem like they are talking to each other. They round out this song beautifully. The drums are just right and they complete the song perfectly.
And this is one of those rhythms that you can't seem to get enough of as it has such a dynamic quality to it. They have been able to capture the best of hard rock with their song. In addition, they have been able to bring out the spirit of classic metal in their own style.
---

Craving a sonic expedition that immerses you into the heart-pounding thrill of Classic Rock, Alt Rock, and more? Step into…
About Author