Unleashed Vibrations: Into the Richness of Hard Rock, Psychedelic, and Pop Rock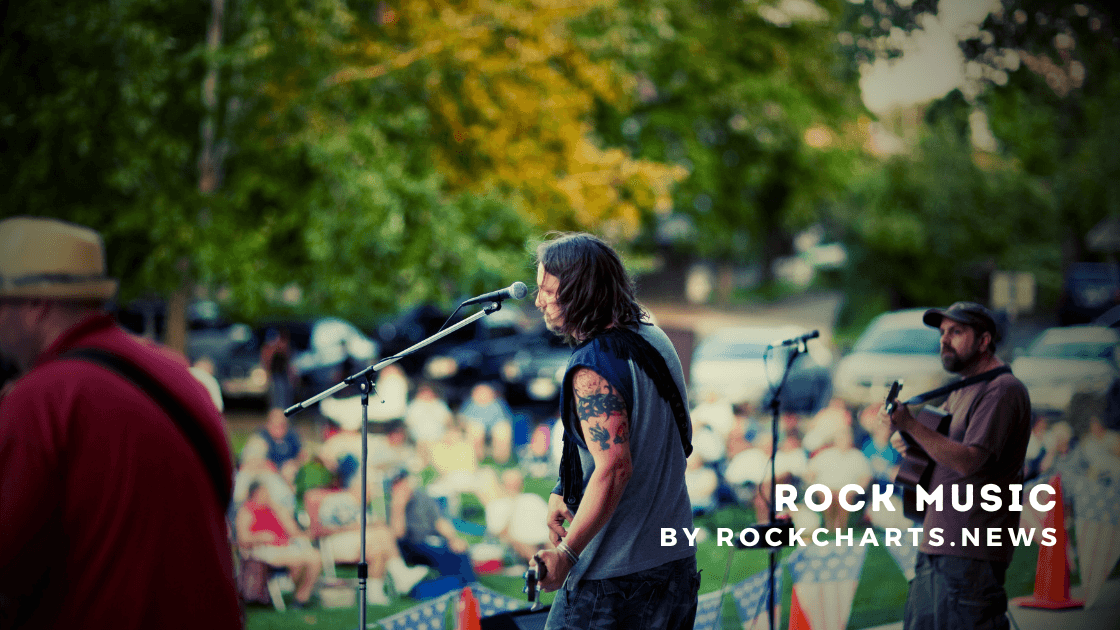 Hankering for a sonic adventure that unfurls the intense energy of Hard Rock, the mind-bending fringes of Psychedelic music, and the catchy hooks of Pop Rock?
Step into our music review article. It's an explorative sojourn through the independent scene, where unique sounds and thrilling vibes abound.
Our crusade commences in Hard Rock's pulsatile heart, unveiling those who craft the thunderous beats and lightning-laced guitar riffs that embody the spiralling energy of the genre's culture. Venturing further into the expansive scene, we tip our hats to the Psychedelic creatives who manipulate sound for a kaleidoscopic experience, before rounding the bend into the engaging world of Pop Rock, where musicians deftly mingle energic undertones with infectious rhythm.
LOLITA TERRORIST SOUNDS releasing St. Lola (live video session)
"Their ability to inject Europe-based culture into every aspect of their sound is mesmerizing."
In the mood for a musical escapade into the mesmerizing scene where these genres collide? Check it out, follow these audacious artists on Spotify, and let our specially curated playlists accompany your expedition — 'Unleashed Vibrations' promises a captivating tour through diverse music styles!
---
1) ARI JOSHUA'S RAAR TRIO; (ARI JOSHUA, RAY PACZK – Kambo Wambo (extended version)
If you're looking for an independent artist who effortlessly blends genres and creates captivating music, look no further than Ari Joshua's Raar Trio. Hailing from Burlington, VT, this talented band has recently released their single "Kambo Wambo (extended version)" which will leave you craving for more. Combining elements of psychedelic, soul rock, and afrobeat, this unique track showcases the band's ability to create a contemporary sound with roots in world beats.
When listening to "Kambo Wambo (extended version)," you can't help but be drawn to the euphoric and instrumental vibes that permeate throughout the song. As the artist's soulful voice flows over the smooth melodies and groovy beats, you'll find yourself transported to a world where easy listening and relaxing music collide with the energy of rock and funk.
The quality of Ari Joshua's Raar Trio's music is truly exceptional. As one music critic raved, "All the imperfections, the sound of a first take, can be heard on this song inspired by Amazonian frog medicine." This quote perfectly captures the raw and authentic nature of their music, setting them apart from mainstream artists.
If you want to experience the talents of Ari Joshua's Raar Trio for yourself, I highly recommend checking out their website and following them on Spotify. And while you're at it, don't forget to listen to our playlist featuring their latest single. Prepare to be captivated by the unique blend of psychedelic, soul rock, and afrobeat that this independent artist brings to the table.

---
2) NASMORE – When It Feels So Fake
With soulful male vocals that resonate, NASMORE's vibe can't be mistaken. Bring to mind the stylings of acclaimed artists in the classic rock genre; he sharply intertwines his contemporary approach with the charm of the golden era. His single "When It Feels So Fake" is a tour de force in its right, nestled in Canada's Regina and echoing her Canadian-based culture.
"Like a phoenix gets reborn from the ashes, he astonishes with each rift and lyric"; such is the uniqueness of NASMORE. His music holds the touch of supremacy and is laboriously crafted, a pompous display of alternative rock. His assiduity is evident in the crisp authenticity that is instrumental in each track.
Dive head-first into an uncharted wonderland of rock-pop and alt-rock-pop with NASMORE's tunes. His music is a lullaby promising untroubled sleep to the insomniacs of the classic rock genre. Check it out, visit his website, and follow the artist on Spotify. Go ahead and like and listen to our playlist featuring this talented singer-songwriter. Discover this gem before the world catches up!

---
3) AUTORUB – Women of the Right
A successful take on the 90's rock scene emanates from Williston Park, New York. The United States-based artist known as AUTORUB has captured the essence of classic rock, with detailed nuances to a distinctive sound so familiar yet refreshingly new. He effortlessly weaves strands of hard rock into his craft, producing compelling tracks with a remarkable style that revives memories of classic rock icons, such as Guns N' Roses and the Rolling Stones.
The EP 'Women of the Right' is a kaleidoscope of raw, classic sound that will transport you back. But, it's far from a simple nostalgia trip. The layers of male vocals infuse the songs with a certain magnetism, drawing the listener in with earnest intent. An industry guru noted, "he navigates his artistry with the precision of a seasoned pro, crafting an auricular symphony of a quality rarely seen in independent musicians".
Drawn as much from US-based culture as from his inherent musicality, his sound is definitive, edgy, and refreshing. Comparing his artistry to the likes of Neil Young, he's given a fresh face to rock without losing sight of its roots. He's indeed a true embodiment of rock's rebirth, giving a new lease of life to the genre with his magnificent tunes.
Why simply read about it when you can experience it? Do yourself a favour and dive into AUTORUB's world of music. Check out 'Women of the Right' on Spotify and visit his website. Like and listen to our playlist and remember to follow him on Spotify. Trust me, your ears will thank you.

---
4) LOLITA TERRORIST SOUNDS – St. Lola (live video session)
If you ever thought of a combination of Goth, Art Rock, and Noise Rock, let me introduce you to Berlin-based outfit, LOLITA TERRORIST SOUNDS. Bursting onto the European alternative scene with their unique blend of avant-garde, post-punk, and experimental influences, they've just released their latest single "St. Lola (live video session)"; a masterpiece that deserves your attention.
This single has it all; think of David Bowie and Nick Cave wrapped in an alternative industrial package with LGBTQ undertones. "St. Lola (live video session)" showcases the band's undeniable artistic talent and innovative vibes. A well-known music critic raved, "Their ability to inject Europe-based culture into every aspect of their sound is mesmerizing." You'll be enamored by their male vocals creating an unforgettable Gothic atmosphere, vibrating the veins of Alternative Rock and Post-Punk.
Why wait? Explore the exciting aesthetic of LOLITA TERRORIST SOUNDS at their intriguing edge of musical ingenuity! Check out "St. Lola (live video session)" on Spotify and be sure to visit their website to stay updated on future releases. While you're there, like and listen to our handpicked playlist to fully appreciate their extraordinary artistic prowess, deeply rooted in the international, industrial, and experimental. Trust us, you won't be disappointed.

---

Craving a sonic expedition that immerses you into the heart-pounding thrill of Classic Rock, Alt Rock, and more? Step into…
About Author