Dirty Mitts Drops A Throwback To The Roots Of Classic Rock: My Show Is Worth Your Time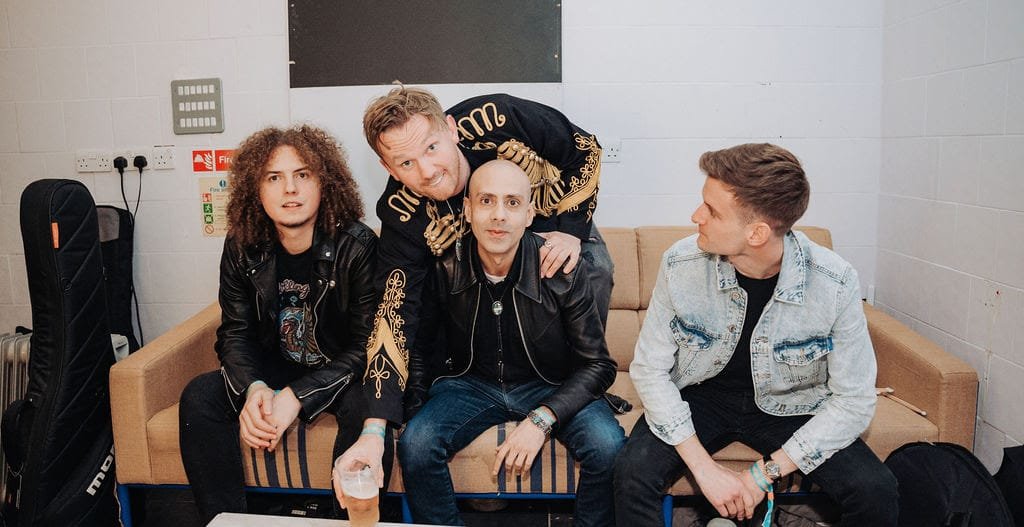 Dirty Mitts are a rockin' 4 piece from the UK. While the band's sound is steeped in the roots of Classic Rock, they have a modern twist and it's simply pure rocky entertainment from start to finish.
The 80s-influenced sound and swagger of their frontman make them a band you need to check out if you are in the mood for true rock 'n' roll.
My Show is their latest single and it's awesome! It has all the elements of an old-school song: great vocals and catchy lyrics with a catchy chorus that will have you singing along in no time.
This track is perfect for anyone who loves classic rock or hard rock music! You can listen to our full playlist which contains the artists' music, and know more about their work by scrolling down the page.
---
From the UK, Poland, and Egypt, the Dirty Mitts were brought together by their love of loud, old-school rock'n'roll.
As part of their powerful and high-octane output, the Dirty Mitts deliver thumping energy, crashing drums, and raucous vocals. Having been signed and touring in Africa, the band has decades of experience between them.
You just don't know yet what the greatest rock band is! Fate brought them together, and we present them here for you today. Well, we just loved them all, not only for the music but for their charisma!
According to the artists, "My Show" was written during the first Covid lockdown. When Tommy and Mo (founders of Dirty Mitts) started their band, they dreamed of more gigs and expanding audiences!
It was at this point that they decided to put pen to paper and make the dream a reality with an energetic opening song welcoming everyone to My Show.
It is all about freedom and enjoying the moment 'Horses are running free', particularly 'light it up here we go'. Considering the song was promoted at a time when everyone was very stressed because of the uncertainties of the pandemic, it was a much-needed song.
It was their intent to create the feeling of something breaking out and buzzing. This is something everyone should do… which will always be like a rock concert to them!
Now that you know everything about the band, check it out, visit their website, and follow them on social networks and on Spotify, to keep updated about their next projects.

---

Delve into the Vibrant Spectrum of Rock Genres It's time to crank the volume and plunge into the pulsating world…
About Author