Indie Music Review: A Playlist of New Songs That Should Be Played At Every Party
Every party needs some great music. But most people don't have the time to sit around and plan their playlists for hours. I've listened to tons of indie rock, and these are the songs that should be played at every party from now until the end of time.
Everyone loves to rock. When it comes to culture, we rock! And I'm not just referring to music. Rock also makes up our films, TV shows, and literature. There are some who believe that a party isn't really a party until they have heard some rock.
Of course, these people tend to be those stuck in the past. Jazz, blues, hip hop — these are the genres of choice for most parties today. But don't let that sway you from doing your duty as a music fan and throwing a party with one of these great indie playlists!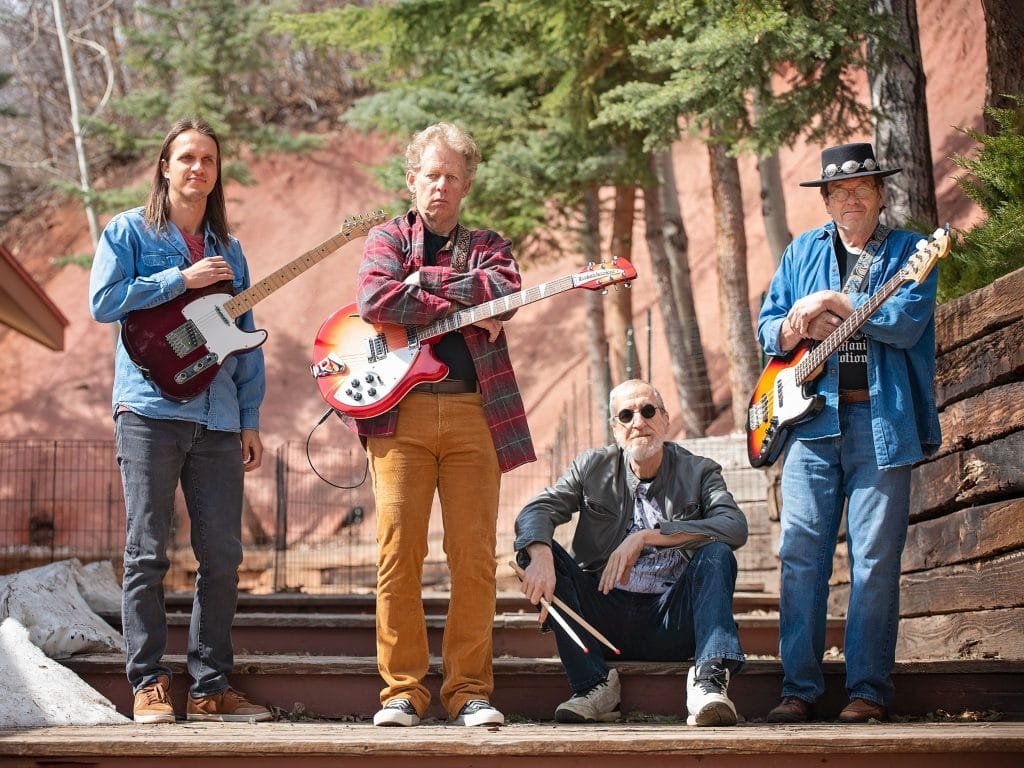 One of the great things about being part of the music industry is that anything could happen at any time. There's nothing like being at a concert and seeing a band that you've never heard of before blowing you away.
All of a sudden, they're not just some indie band anymore — they've turned into something more. They've turned into an "up-and-coming band" or a "new favourite," and even better, they turn into something that you want to share with all your friends. This can be albums or singles, and it can come from new artists as well as established ones. Let's support the new artists now!
You can listen to our full playlist which contains the artists' music, and know more about their work by scrolling down the page.
---
1) THE LOWTONES – Radio
The Lowtones are an alternative rock band from Norwich, UK. They're making waves in the underground music scene with their new single "Radio," which is one of the most energetic and edgy songs I've heard in a while.
I'm a huge fan of bands like The Smiths and The Cure, so I've always been drawn to bands that have that kind of sound–but what sets The Lowtones apart is how they mix it with modern production techniques and instrumentation to create something fresh and exciting.
Their single "Radio" is a banger that combines post-punk and new wave with classic rock and rock n roll to create a nostalgic but super edgy anthem. The song has a classic sound to it, with anthemic male vocals over a beat that makes you want to get up and bang your head. It also has a nostalgic feel thanks to its references to UK culture. The song is definitely one for the ages–you'll be listening to it for years!
It's hard not to fall in love with the band after hearing "Radio" with razor-sharp guitar riffs, driving basslines, lyrics that are dripping with emotion, and drums that hit you in the face.
If you love alt-rock pop with nostalgic vibes and super edgy instrumentals, then check out The Lowtones' single "Radio" on Spotify now! And also check their website!

---
2) HARRY KAPPEN – WarGames
Harry Kappen is a Dutch-born rocker with a classic sound and an anthem for the ages. His single, "WarGames," is a perfect example of his ability to combine the best elements of 80's rock with 90's alternative rock.
The song "WarGames" is an anthem that will take you back in time to when rock was king. The lyrics are full of imagery and metaphor, but they are also simple enough to understand.
The song was written with the following idea in mind: "In the 60s and 70s there was a lot of musical protest going on against, among other things, the Vietnam war. While there are enough reasons to protest NOW, I actually hear little resonance in the current music charts. Just check your Top 40.
Are war, climate change, hunger, fake news, mistrust, ignorance, etc… not reasons enough??" – Harry Kappen
The song reminds me a little bit of Jimi Hendrix on the "Electric Ladyland" album. the instrumental is not identical but combined with the lyrics and the way the song is put together it seems like Hendrix was reborn into Harry Kappen, and he makes it sound so, but with a taste of his own!
If you're looking for something new and fresh, check out Harry Kappen's Spotify page or visit his website!

---
3) ROXERCAT – Pearls
Founded in Nashville, Tennessee, Roxercat is a progressive rock band comprised of singer and songwriter Price Jones, guitarist Stan Lassiter, and bassist Bill Francis, and is led by a group of musicians.
The recordings also feature a variety of guest musicians. From such a seasoned group of Nashville creatives, Roxercat's sound is full of imaginative storytelling and stellar musicianship.
Life's challenges in a digital age, love, relationships, paradigm shifts, and living in uncertain times are all addressed in the songs.
My favourite song from the EP is 'Pearls', the song that carries the title. It conveys Price Jones' worldview simply: you can still wish your loved ones happiness no matter what their current relationship status is. It's so great, reminds me of Pink Floyd, but they add it their own flavour to it! I love it!
If you're looking for something new but still want to feel like you're listening to music from another era, then Roxercat's Pearls EP is definitely worth checking out!
And if you like what you hear? You can check out more from ROXERCAT on Spotify or visit their website!

---
4) SNAKEDOCTORS – Destroyed
SNAKEDOCTORS is a rock band from Gdansk, Poland. They just released their new single 2022 and we are beyond excited about it!
This song is a throwback to the 90s rock scene, with an alternative edge that makes it unique and fresh. The vocals are strong and melodic, with just enough grit to keep things interesting.
The guitar riffs are catchy and memorable, but not so much that they get old after listening to them for too long. The drums are simple but effective–they don't distract from the rest of the composition or overpower it with unnecessary fills or flourishes.
It's hard not to feel nostalgic when listening to 2022; it reminds me of all those songs that were playing on my Walkman when I was growing up in Europe during the early 2000s (and also some other stuff). But while it has elements of nostalgia built into its DNA, this song doesn't seem dated at all–it feels like something new and exciting that could have been written yesterday rather than 15 years ago!
The song is about how sometimes things in life can turn out really bad for us. Additionally, there is a new video for the song that was filmed in Serbia.
If you're looking for something new to add to your playlist or just want to revisit some old favourites from your youth, check out SNAKEDOCTORS' website and follow them on Spotify!

---
5) THE HOUSE FLIES – Glimmer EP
The House Flies are a rock band from Illinois, and their new EP Glimmer is a masterpiece. If you're looking for something new and different, this is it!
The House Flies' sound is a unique mix of alternative rock, art rock, lo-fi, new wave, noise rock, shoegaze and gothic rock with post-punk influences.
They have a classic sound that's reminiscent of bands like The Cure or Joy Division. Their lead singer has an amazing voice–it's deep and rich but not too much so that it overpowers the music behind him.
As a side project of the grunge metal act Murnau, The House Flies takes inspiration from goth and death rock legends to create a unique sound. There is a great deal of atmosphere in the track, with bass and drums driving the rhythm. As they begin working on our first full-length album, they have released the Glimmer EP as their first release.
My favourite song from the EP is 'Blue': It sounds so familiar, yet, so different at the same time. Despite that, it is a very well-put-together song and it sounds amazing. i loved the whole EP, but this song is my favourite one!
The House Flies are definitely worth checking out. Their website has links where you can listen to their songs, and also follow them on Spotify!


---
6) SALT – Fairytale On Fire
The UK is home to some of the best music in the world. From the Beatles to The Rolling Stones, from Oasis to Coldplay, and from Royal Blood to Wolf Alice–the UK has produced some of the most iconic artists in history. And now there's another name we can add to that list: SALT.
SALT is an alternative rock band from Edinburgh, Scotland. They released their album Fairytale On Fire. And it's everything you could ever want from an indie rock band: catchy melodies, crunchy guitars, and edgy vocals.
Their latest album, Fairytale On Fire, is a perfect example of what makes Salt so special: it combines elements of pop-punk with classic rock sounds and modern production techniques to create something truly unique. The album features strong female vocals over guitar riffs that will make you want to get up and dance–or maybe just sing along at home!
My favourite song from this album is 'boxcar'; It's just about the perfect energy for a song in my opinion. It's really well worked on and so is the whole album. But what attracts me to this song the most is the nostalgia I get from it!
This album has an alternative rock sound that will appeal to fans of pop-punk and rock alike. The tracks are catchy and fun, but they also have a sense of depth and maturity, making them more than just party music.
And the best part? This album has 15 songs! Check it out, visit their website, and follow them on Spotify!

---
7) IN THEATERS FRIDAY – Punk Song
If you're looking for something new and exciting to listen to, look no further than IN THEATERS FRIDAY. This Las Vegas-based band has been making waves in the alternative rock scene with their new single "Punk Song."
The song is an energetic mix of pop-punk and punk rock that will have you dancing around your room. It's super catchy, but also contains some heavy guitar riffs and powerful vocals from them.
The band's sound is a mix of pop-punk and punk rock with some skater rock influences thrown in for good measure. I like their music because I love the way it makes me feel like I'm back in high school again–which is not something everyone can say about their favourite bands!
The song is full of US culture and is sure to make anyone who grew up in America feel nostalgic. And if you're not from America? Well, then this song will make you want to move here!
This type of song is short, fast, aggressive, and in your face. As with many punk songs, it delivers the message in a very energy-filled way, which is what punk is all about. And I love the way that the band does this. It's raw, pure punk!
If you're looking for something new to listen to on Spotify while working out or driving around town then check out this single by IN THEATERS FRIDAY! And visit their website also!

---
8) THE LOUD BANGS – Salvation Memorial Hospital
The Loud Bangs are a dreamy rock band from Los Angeles, California. Their new EP, Salvation Memorial Hospital, is a collection of songs that are both ethereal and upbeat–a unique combination that makes for an engaging listening experience.
The EP is a journey through the 90's rock sound that is so beloved by many people today. The music has elements of dream pop and shoegaze but also has some alternative rock elements as well.
Their music is a mix of dream pop, shoegaze and alt-rock pop with female vocals that sound like they could be from the 90s. The EP Salvation Memorial Hospital has a cinematic feel to it. Contains a dreamy vibe to it, and it's upbeat but still maintains that same eerie quality throughout its entirety.
My favourite song from this EP is 'Spectral field'. It has such a nostalgic feel. It's like listening to a merge of Deftones and Duster but really soft but edgy at the same time. It's definitely worth a listen since I can't stop hearing it and singing. It's stuck with me!
The band have been compared to bands like Beach House, Slowdive and Cocteau Twins by critics who appreciate their unique soundscapes created by mixing together elements from different genres such as dream pop and shoegaze into one cohesive whole that transports listeners into another world entirely through their music alone.
The Loud Bangs have created something truly special here–an album that seamlessly blends genres while still retaining its own distinct personality. You can check out their website here or follow them on Spotify!

---
9) MICK J. CLARK – Me My Body And I.
Mick J. Clark is a rock singer-songwriter from Croydon, UK. His single "Me My Body And I" was released, and it's already being played in schools across Croydon.
The song has an old-school '90s rock feel with catchy lyrics and an upbeat tempo that makes you want to dance. It's easy to imagine Mick jamming out on stage with his band as they perform this song live for their fans.
This song is about empowerment. The lyrics tell kids to ignore their bullies, and also to not self-harm. It's a beautiful song, the lyrics are really on point and the instrumental matches what the artist wanted to achieve. It's well-produced (as expected from Mick). And also really catchy, despite the topic of the song!
If you're looking for something new but familiar, Mick J. Clark is your guy! Check out his website or follow him on Spotify so you don't miss any new releases from this talented artist!

---
10) GARY DRANOW – Fool Outta Me
Gary Dranow is a classic rock band that hails from Park City, Utah. their latest single, "Fool Outta Me," is an 80s-inspired love song that will have you tapping your feet and singing along in no time.
The track features the vocalist's smooth vocals over a classic rock sound that reminds me of bands like Journey and Foreigner. The song has an upbeat tempo and catchy guitar riffs that will have you humming along with ease.
There are many textures in this song, which makes it a very complex mix. The protagonist of this story tells his love interest that even though she is not in a romantic relationship with him currently, she will eventually be able to see him in a romantic way. His point is that sometimes life does not turn out as you expect it to, regardless of what you do or think.

There are some of their better solos in this one with audacious riffs and a high-energy outro solo culminating in a meltdown at the end of the song.
The song has an upbeat tempo that makes it perfect for dancing or just listening while driving down the highway on your way home from work!
The track is available on Spotify under Gary Dranow's profile page. If you like what you hear, check out his website for more information about upcoming releases and live shows near you!

---

Delve into the Vibrant Spectrum of Rock Genres It's time to crank the volume and plunge into the pulsating world…
About Author